Garage Delight
Fire, Vauxhall, London.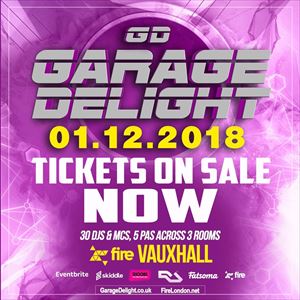 More information about Garage Delight tickets
GARAGE DELIGHT RETURNS TO VAUXHALL WHERE THEY FIRST BEGAN. This time round they'll be gracing "FIRE NIGHTCLUB" for the "HOME COMING" alongside 2 major brands and a star studied lines up. All to be ANNOUNCED very soon...
STAY TUNED & GET YOUR TICKETS EARLY!!!