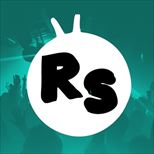 Regression Sessions Notting Hill Carnival Afters
Fire, Vauxhall, London
James Dexter
DJ Caspa
Mad Villains
Granite State
Mista Bounce

Santero
DJ SD
Sexy Kitchen Party
Elesjay
Summers nearly here, and that means only one thing, Notting Hill Carnival is fast approaching!

We'll be heading over to a secret venue after Carnival bringing you a huge immersive after party to let your hair down and feathers unfurl as we take our party people through a spectrum of colour, dance and culture.
Parking Notice
Please note that Fire recommends that customers use public transport to get to the venue and that customers do not park in local streets as this is disruptive to our community and all of the local streets around Fire have local parking restrictions.